How Buyback Works
Buyback Program services are powered by Manak Waste Management Pvt Ltd. (Cashify). The services can only be availed if after placing a buyback order, a new OnePlus smartphone order is placed using the Buy button in My Records section.
Place a Buyback order
Generate quote by providing details of your old device. Exchange facility is available on select devices and pincodes only.
Purchase a new OnePlus smartphone
Place and pay for a new OnePlus smartphone order successfully. If your first OnePlus smartphone order that you place after buyback order gets cancelled, your details will not be passed on to the buyback partner.
New OnePlus smartphone delivery
Once payment for your new OnePlus smartphone is successfully completed, it will be delivered to you first.
Old device pickup & instant payment
Cashify team will get in touch with you to fix an appointment. At the time of pickup, IMPS or cash will be handed over to you in exchange for your old device after verification.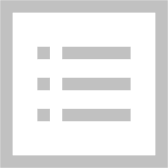 Already have a quote?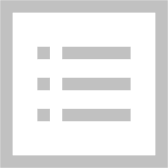 Sorry, you don't have a Buyback record! You can click "Start Buyback" button to create a Buyback record.
Supported Cities
Ahmedabad
Agra
Allahabad
Alwar
Bangalore
Bhopal
Bhubneshwar
Bihar Sharif
Chandigarh
Chennai
Delhi
Faridabad
Ghaziabad
Gorakhpur
Gurgaon
Guwahati
Hubli
Hyderabad Secunderabad
Indore
Jaipur
Jalandhar
Jammu
Jhansi
Jodhpur
Kakinada
Kanpur
Kochi
Kolkata
Lucknow
Ludhiana
Mohali
Mumbai
Mysore
Nagpur
Noida
Navi Mumbai
Panchkula
Patna
Pune
Sonipat
Surat
Thane
Vijayawada
Vishakhapatnam
Supported Brands
Apple
ASUS
BlackBerry
Coolpad
Gionee
Google Pixel
HTC
Huawei
Intex
Karbonn
Lava
LeEco
Lenovo
LG
Micromax
Motorola
Nokia
OnePlus
Oppo
Panasonic
Samsung
Sony
Vivo
Xiaomi
Xolo
FAQ
Q. How do I check if Buyback is available for the product I want to buy and at my location?

Buyback is available only for smartphones on oneplus.in at select pin-codes. To know if your old phone qualifies for buyback, check the list of eligible devices in the Cashify widget by clicking on "Start Buyback" button. To check if Buyback is available at your location, select your city from the list of cities available in the Cashify widget. You can also check the list of supported cities available on the buyback page.

Q. If there is a campaign running with buyback bonus, how can I avail it?

The quote that is generated in the widget is the final price, which means it is inclusive of the buyback bonus. Please note that the final value provided at the time of pick-up will depend on the verification of the details provided by you while placing your buyback order.

Q. What are the advantages of this Buyback Program?

1. The question set in the widget will determine the true value of your old smartphone. Thus smartphones that are in good condition will find the best value here.
2. Delivery of new smartphone and collection of old device happens at different times in this program. This enables you to transfer your data easily in the new device before handing over the old device for IMPS or cash.

Q. Do I need to provide original accessories and packaging for my used product? Can I use Buyback Program for more than one used products?

Availability of original accessories may or may not impact your final quote. It is preferred that you provide your used product with all original accessories. You can use Buyback Program to exchange only one used product in one order.
Cashify, a registered trademark of Manak Waste Management Pvt Ltd.,
offers a buyback solution wherein customers can sell old or used gadgets online and get instant cash
along with free home pick up.